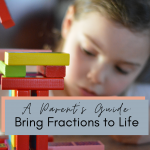 Bettering youth Maths tutors in Windsor share fraction tips to boost confidence
Read More
You'll find a plethora of articles, resources and activities to support your child's emotional and academic journey!
Whether they are preparing for the 11+, GCSEs or home educating, these resources will help you build a strong foundation for success above and beyond the classroom
Help your child deal with their emotions with the help of these 18 activities! Children's mental health is important, learn mindfulness techniques
Read More
Tired of the homework battles?
Are the 'I don't knows' doing your head in?
If you are a parent or guardian looking for empowering resources to support your child's academic journey, then you're in good company!
Join myself and the Bettering Youth team as we explore activities, theories and lesson plans to help them grow above and beyond the classroom.