Become a Bettering Youth Private Tutor
Are you passionate about your subject? Do you crave a space that honours child-centered teaching? Is wellbeing something you embed in your teaching style? If so, then you may become a tutor with Bettering Youth!
Bettering Youth is the only academic tutoring company of its kind: we blend emotional wellbeing coaching in all that we do. We are working tirelessly to revolutionise the approach to learning to be more inclusive of a student's emotional journey.
For this reason, we pride ourselves on aligning with tutors who are equally passionate about supporting a student's mental and emotional journey.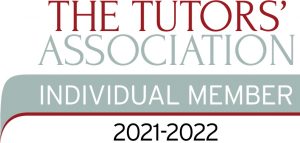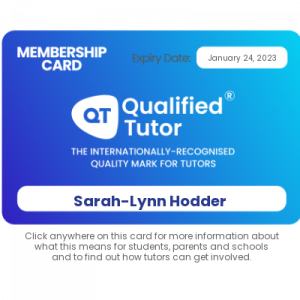 How to Become a Bettering Youth Tutor
Bettering Youth is the space for the 'ugly ducklings' to learn that teaching can be centered on the child, it can be innovative, fun and engaging, and it should be enjoyable for both tutor and student.
Bettering Youth works primarily online with the ability to organise face-to-face tutoring. We train all of our tutors on best practices as developed since 2017 when the company was founded.
Bettering Youth requires all tutors to have teaching experience. We also require all tutors to have pastoral experience and or qualifications.
Our community works with us from KS1 to GCSEs  in English, Maths, Science and Languages.  If you can tutor above GCSE or in another subejct, still get in touch as our community is always growing.
We are always looking for passionate, motivated, and professional subject experts. If you want to tutor professionally and are looking to do so in a way that aligns with your values, please get in touch!
Tutoring rates will vary depending on subject level, experience, and qualifications. Pre-tax rates can vary from 25 - 65 per hour.
1. The first step in becoming a private tutor with Bettering Youth is to fill out our online application. We have a high rate of applications so please take your time to answer the questions completely and thoughtfully. First impressions matter!
2. Successful completion of the application means you'll be invited for an online meeting via Zoom™ You'll be speaking with Sarahlynn, our head tutor. This will be a great opportunity for you to share your experiences, elaborate on your teaching style, and state why you believe you're a good fit for Bettering Youth.
3. If you get the 'OK' from Sarahlynn, you'll be invited for an online interview, again via Zoom™. You will present a short lesson on a subject you would like to teach. This will be your opportunity to shine and show us the caliber of your teaching.
4. Ta-da! You're now part of a revolutionary approach to education and your passion for teaching with wellbeing and emotions will be put to great use. Hurray!
Why Become a Bettering Youth Tutor
Flexible hours
You choose your schedule and Bettering Youth works to align you with tutees who can fit in your diary and match your personality and expertise.
You're valued
Bettering Youth is a small team - we are not a big agency. As such, we grow to really know and understand one another. We develop friendships and connections that allow us to feel valued and respected.
Community
We subscribe to Qualified Tutor's belief: Tutors Need Tutors.
There are plenty of opportunities, both organised and optional to connect and collaborate with other educators
Opportunity
Sarahlynn is keen to work with motivated individuals who have a vision. If you have an idea or a project, we can chat about how and if we can bring it to life!
Easy
Bettering Youth organises the clients, the negotiations and the payments so you can focus on what you do best; teaching.
Remote
If you prefer to work online, perfect! Many of our parents like this form of tutoring and our happy for online sessions 🙂
Experience + Training
Our head tutor, Sarahlynn, is the Wellbeing leader of Qualified Tutor; She is a sought-after speaker who provides trainings and workshops on wellbeing and emotional literacy; She is the project manager for World Tutor Day 2022 which focuses on tutor wellbeing; she provides countless trainings and workshops for the Bettering Youth tutors team.
Why Working as a Bettering Youth Tutor is Above and Beyond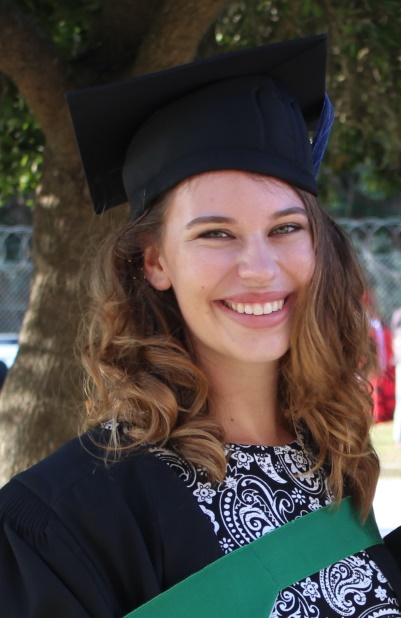 Kristen is Bettering Youth's Science tutor + creator of videos for our Wellbeing + Support Hub for families navigating Exam season.
This is an environment to thrive as a unique, empathic teacher.
"I am very happy as a partner of the Bettering Youth community. My passionate colleagues are always open to chat and provide great advice when needed. Mindfulness and well-being is held in high regard for tutors as much as for clients. Students are hand-picked and matched with tutors very well. Open communication with Sarahlynn and direct contact with the student's parents makes admin a breeze. Opportunities to expand professionally are encouraged here with available resources, events and courses. This is an environment to thrive as a unique, empathic teacher.  Hands down the best tutoring company."
We want to work with you!
Founded in 2017, Bettering Youth has grown consistently year on year; what started as 1-to-1 tutoring for the 11+ exams has quickly turned into a multi-faceted academic tutoring and wellbeing coaching service. We continue to overdeliver and serve our community because of tutors like you.
Are you a:
GCSE Maths tutor
GCSE English tutor
Physics tutor
Chemistry tutor
KS2 English tutor
Computer Science tutor
At present, these are the skillsets that we're looking to connect with. Don't delay! Our applications are being filled out consistently and we deliberately keep our team small.