Help your child deal with their emotions with the help of these 18 activities! Children's mental health is important, learn mindfulness techniques
Read More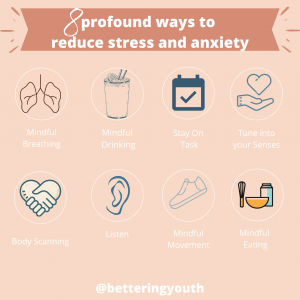 Bettering Youth believes mindfulness can help students in all aspects of their life. This blog shares 8 easy ways to feel profoundly better.
Read More
Bettering Youth shares their top 5 tips to help your child enjoy at home learning.
Read More
Arts and crafts are an incredible way to teach children of all ages about self-regulation and mindfulness. This Mindfulness Glitter Jar is a crowd pleaser that helps to tame the tantrums.
Read More
Help children feel grounded and joyful with these 10 best summer activities that are fun for the whole family!
Read More