Tutors who believe every child deserves to
shine
This is why Bettering Youth provides emotional coaching and academic tutoring either through online tuition or in partnership with the school.

The Bettering Youth Difference
Bespoke tuition that goes above and beyond the classroom
Children build confidence in Maths, English and Science by developing academic resilience, growth mindset and establishing strong study skills.
High Quality Tutors, with a difference
The child who is excelling but wants to push it to the next level
The child who needs extra support emotionally and academically to prepare for Maths GCSE
The child who has incredible english stories but struggles to share it in their creative writing assignments
The child who can't stop worrying about their studies and needs emotional coaching
The child who is taking the 11 plus exam and wants to ensure that they have the best opportunity to attend the selective school of their choice
The child who has been home educated and is now preparing to write GCSEs
Bettering Youth is already positively impacting over
And their families across the UK and abroad. We are so proud to be working with schools and families who genuinely care about developing children's mental health and wellbeing.
"I feel much more confident in Algebra!"
Victoria joined our Real World Maths club in February 2021 and felt she really benefited from our small group sessions.
Liked that it connected maths to real world experiences
Loved that it provided her a small community as she is home educated
" You have allowed me to achieve something I thought was almost impossible up until a year ago"
Clarck joined our GCSE Maths tuition programme in October 2020 and felt he really benefited from our tailored sessions.
Liked that it followed his school curriculum but allowed flexibility to hone in on key topics
Loved that he was provided with study material to review after the sessions along with exam tips and studying tricks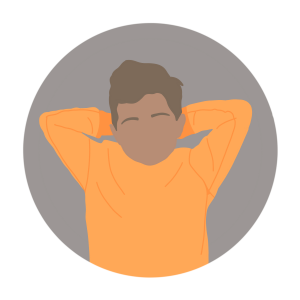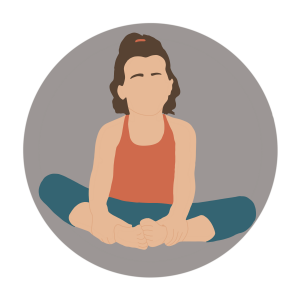 "Thank you for helping me create my business plan. I am starting to finally understand Maths now that it makes sense to me."
Eva had Maths Home Education that focused on teaching Maths concepts in a way that resonated with her passion for entrepreneurship. She felt she really benefited from our project approach to learning.
Liked that it connected maths to real world experiences
Loved that it provided her a baseline for creating a business plan
How we make everything "easy peasy, lemon squeezy"!
When you work with us as a parent, we'll guide you through our simple four-step process to creating a bespoke support journey for your child - one that will banish the homework struggle and instill a new love of learning.
We will set up a Zoom meeting to discuss your child's goals and so we can show you our interactive online platform.
Let's start the journey! Initial meeting with your child to assess learning goals & learning style
Bettering Youth will create a bespoke learning plan for your child to improve their grades, grow in confidence, and build resiliency.
6 reasons working with Bettering Youth Tutors
supports children's mental wellbeing:
What this means in "real world" lingo:
Hi! I am so pleased to meet you!
I'm Sarahlynn — the teacher, head tutor and Founder of Bettering Youth.
Let me tell you a little more about Bettering Youth. We are a Berkshire-based online tuition company who are committed to providing students with a complete understanding of how to study, how to learn and how to succeed; both in the classroom and beyond.
Our sessions cover Maths, English and Science tuition as well as specific material in preparation for the 11+ exam for both the GL assessment board and the CEM board. Additionally, we support students to prepare for GCSE exams by providing qualified teachers to tutor the GCSE curriculum.
Going way beyond traditional academic support, our unique programmes beautifully blend learning with emotional literacy, confidence building skills and resilience coaching.
Combining my years of experience as an outstanding educator with the latest scientific studies, we help children develop the empathy, resilience, critical thinking and self-awareness skills that lead them to success above and beyond the classroom!
THIS is why hundreds of parents and schools have entrusted Bettering Youth to not only support their child's academic journey, but their collective journey to happier, healthier, and more resilient communities.
Let me show you how, but first, tell me this…
I am a parent looking for a tutor to support my child.
I am a parent seeking emotional support.
I am an educator wanting to support my students.
I am a school wanting to support my staff.
If you'd like more information about Bettering Youth's unique tuition programmes, please just pop me a message using the contact form. I would love to hear from you!

Would you like some fabulous freebies?
I've put together some of my best resources to provide you with some super-useful 11+ exam-prep material, studying tricks, time management hints for children, non-verbal reasoning how-tos and mindfulness techniques. Simply click the link and I'll whizz some fabulous freebies straight over to you!
Episode #5 How to Self Soothe when feeling Anxious, Angry and Sad Subscribe to our YouTube Channel In this month's …
Backed by scientific research
Harnessing the latest scientific studies, our online tuition programmes combine my experience as an outstanding educator with mindful well-being techniques. Here are just some of the positive benefits of mindfulness coaching:
Leading to improved grades and happier, healthier children!
Studies of students practicing mindful awareness exercises have shown:
Ways to practise mindfulness
Formal Mindfulness encourages you to take time within your day to become present. This usually will have you close your eyes as you focus your attention on your breath or the sensations in your body.
Informal Mindfulness is when you (prioritise) bringing your full, non-judgmental attention to an activity you're doing. This could be walking, playing, washing the dishes, or listening to a friend.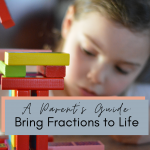 Bettering youth Maths tutors in Windsor share fraction tips to boost confidence
Read More